Case study 1: IFIS - IT support
"I have been impressed by Sigam 's ability to really understand our needs. The team's strengths are rapid response times and consistently sound, practical advice. They are solutions oriented and consistently deliver on performance"
Richard Hollingsworth
Managing Director at IFIS Publishing


IFIS have been a long-term customer of Sigam, where we provided assistance with a number of IT issues. These include support of a legacy bespoke production system, migration to a Cloud service and ongoing server support and maintenance for Linux and Windows servers.
Our support function manages a critical FTP site as well as providing management for IT communications.
https://foodinfo.ifis.org/about-ifis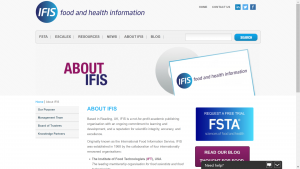 For more advice on how Sigam can assist your organisation with IT support, please contact us.